Job Search 搜索职位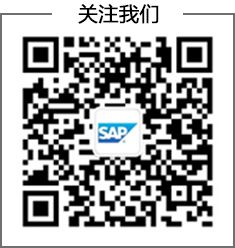 申请职位 >>
SAP SDC ABAP/Basis Consultant-日语
| | | | |
| --- | --- | --- | --- |
| 公司名称: | 思爱普(中国)有限公司 | | |
| 工作地点: | 大连-沙河口区 | 部 门: | - |
| 发布日期: | 2020-01-02 | 工作年限: | 3-4年 |
| 学历要求: | 本科 | 招聘人数: | 若干人 |



ABAP Consultant – Japanese Speaking

JOBTITLE

Development Consultant

EXPECTATIONS AND TASKS
Author detailed design specifications and lead reviews to conform to software development processes.

Handle end to end project delivery independently and provide guidance to team members.

Perform analysis of critical issues for the projects and provide expertise towards resolution.

Perform high-level analysis of any new requirements/change requests to the solution from a techno-functional standpoint.

Provide direction to development teams for custom solution realization and participate, as necessary, in coding, testing, documentation, go-live and maintenance support activities.

Analyze the impact of any new requirements on the existing solution.

Estimation of efforts for issue-resolution and change requests.

Escalate issues well in advance and suggest alternative approaches.

Guide and influence team members to accomplish the team's technical and schedule goals.

Work closely with other custom development team members, SAP development teams, external partners and customer teams to ensure successful project completion.

Curiosity and fast learning of new technical components and concepts.

Strong verbal and written communication skills.

Ability to interact with teams in other geographical locations.

Expected to take some lead positions in the project.

Flexibility to travel is a must
EDUCATION AND QUALIFICATIONS / SKILLS AND COMPETENCIES
Bachelors or Master's degree in: Information Systems, Engineering, Computer Science or similar degree.

Proficiency in ABAP Technologies - ABAP Workbench, ABAP Data Dictionary, Report Programming, Data Migration, Screen Programming, Smartforms, Adobe forms, Authorizations, ALE/IDOC, Workflow, Performance Tuning, Webdynpro ABAP, OO ABAP, Database Updates, Enhancements & Modifications. UI5/Fiori/Java knowledge would be an added advantage.

Consulting knowledge and experience in evaluating customer requirements, and SAP Solution and Architecture approaches.

Knowledge and Strong interest and passion for innovation technologies like SAP HANA, S/4HANA, Cloud, IoT or Machine Learning.

Good Technical and Analytical skills.

Proactive, flexible, result-driven, with a "can do" attitude.
WORK EXPERIENCE
More than 5 years of relevant work experience.

Prefer prior experience involving client/customer interaction.

Must have worked for large organizations or on large complex projects.
LANGUAGE EXPECTATION
Fluent English, can communicate with global customer independently.

Fluent in Japanese.
LOCATION
Dalian