Job Search 搜索职位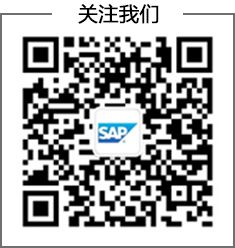 申请职位 >>
Senoir Java Developer
| | | | |
| --- | --- | --- | --- |
| 公司名称: | 思爱普(中国)有限公司 | | |
| 工作地点: | 上海 | 部 门: | - |
| 发布日期: | 2020-01-02 | 工作年限: | 5-7年 |
| 学历要求: | 本科 | 招聘人数: | 若干人 |
EXPECTATIONS AND TASKS

? You will work in an innovative environment with motivated team-oriented colleagues. Your responsibilities will cover all stages and tasks within the software development lifecycle.
? You work as one senior developer together with the product owner and the architect in an agile development team according to Scrum.
? You develop the technical and development skills of team colleagues, coach and advise young talents, interns.
? You contribute to set the technical development standards in the development team
? You drive improvements and innovations in development processes, methodologies, architectures, technology
? You collaborate with designers and domain experts
? You support and advice the product owner and management regarding technical and architectural feasibility, implications, readiness, and compliance




WORK EXPERIENCE

Required skills

Strong development skills in several of the following areas:

? Strong analytical / problem solving skills

?5+ years experience in Java development, solid Java programming skill includling of a JAVA development environment using Eclipse/IntellJ, Git, Tomcat, Maven etc.

? Advanced knowledge of the Spring/SpringBoot framework.

? Experience in building up microservice, familiar with microservice related technology like Kafka, Config Center etc.

? Understanding of Cloud and Cloud technologies

? Willingness to "go the extra mile" to ensure the highest quality of experience for our customers

? DevOps mindset – inherent sense of ownership through the development and deployment lifecycle

? Ability to quickly understand customer business requirements and to generate, promote new and creative ideas

Preferred skills / beneficial

? Experience in working with continuous delivery and continuous deployment enabled setups is a plus.

? Experience in CI/CD tools like Jenkins, Groovy, Gradle is a plus.

? Public cloud (aws, azure, aliyun etc) development or operation experience is a plus.




EDUCATION AND QUALIFICATIONS/ SKILLS AND COMPETENCIES

? Solid experience in Java development including the handling of a JAVA development environment using Eclipse, Git, Tomcat, Jenkins etc.
? Fast and self-organized learning. You can tap into the existing knowledge in the cluster.
? 5 or more years of experience in software development and software design.
? Quality, service, and customer-oriented working attitude. Code-ownership mentality.
? Social skills and team player – consensus building and openness to new ideas and intercultural co-operation.