Job Search 搜索职位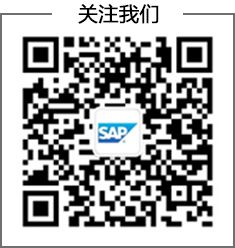 申请职位 >>
SAP Concur - Travel Support Engineer
| | | | |
| --- | --- | --- | --- |
| 公司名称: | 思爱普(中国)有限公司 | | |
| 工作地点: | 大连-沙河口区 | 部 门: | - |
| 发布日期: | 2019-12-12 | 工作年限: | 2年 |
| 学历要求: | 本科 | 招聘人数: | 若干人 |
In the first 12 months you will deliver:
Research, diagnose & troubleshoot product functionality issues / errors faced by clients, and follow up with documentation within established timelines
Routinely interface with external clients and internal departments effectively and clearly.
Escalate unresolved client issues as necessary to ensure timely resolution. If required or requested, get on phone with the client to understand and/ or educate on the issue or resolution
Maintain a current and thorough understanding of Concur Travel, related systems and tools.
Completes other activities and duties as needed.
Be aware of, and comply with all corporate policies
In order to accomplish this you will need to:
Three or more years in troubleshooting software / hardware / product / process / tool issues.
Prior travel industry experience / GDS knowledge required
Experience with Concur products or similar SAAS / Cloud products and SQL is preferred.
Ability to express thoughts clearly & professionally for fluent customer interaction (English)
Bachelor degree or equivalent education.
Ability to pass a background check
So who are we?
Concur, a part of SAP, imagines the way the world should work, offering cloud-based services that make it simple to manage travel and expenses. Founded in 1993, Concur services are used by 30,000 clients representing 27 million users in more than 150 countries.
Your career at Concur is what you make of it. You can forge your own path, work in different offices, switch business units or solve a problem that no one has before. We're inspired by change and by each other which is a major contributing factor to how we have retained the innovative culture that has created a market leading team of 4,800 colleagues.
What do you need to bring?
One or more years experience with Travel GDS systems (Apollo, Sabre, Worldspan, Amadeus, Galileo, etc.) required
One or more years experience using / supporting Online Travel Booking Tools (e.g. Concur Travel) preferred
One or more years' experience in tech support, troubleshooting software or hardware issues
Research based Learning oriented, analytical mindset for expert problem solving
Task based, process driven approach to achieving objectives
Ability to express thoughts clearly & professionally for fluent customer interaction (English)
Display passion for & responsibility to the customer, business & team
Display personal & corporate integrity
Use of computer and keyboard for extended periods of time on most or all workdays
Use of telephone – throughout the workday as needed to conduct business
Schedule flexibility, in form of working under time pressure and / or working continuously in night shift and / or working on the weekends
Ability to pass a background check
To launch your career with an organization whose products have a real positive impact on people's lives, apply today and see where your journey takes you. #LifeatConcur #WorkatConcur #WeWorkWithAwesome