Job Search 搜索职位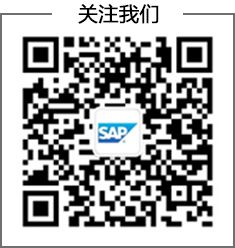 申请职位 >>
SFSF-Senior or Lead Java Engineer
| | | | |
| --- | --- | --- | --- |
| 公司名称: | 思爱普(中国)有限公司 | | |
| 工作地点: | 上海 | 部 门: | - |
| 发布日期: | 2019-12-12 | 工作年限: | 3-4年 |
| 学历要求: | 本科 | 招聘人数: | 1人 |
About SAP SuccessFactors

SuccessFactors is the leading provider of cloud-based HCM (HR) SaaS solutions to organizations of all sizes, with more than 120 million users across multiple industries and geographies. Today, we have more than 6,700 enterprise customers in more than 200 countries in 34 languages.

SuccessFactors is a leader of SAP cloud strategy, we have unique culture and leadership team in SAP, yet leveraging all the resources, branding, and history that SAP has to offer. As people software provider, we cared people a lot and that's why we are named as "Top Employer 2019 for China and Asia Pacific" and "Best Companies to Work for in Greater China" for 5 consecutive years.

For more information, please go to WWW. SuccessFactors.com

We love our work and looking forward you to joining with us and love work again!

About Platform Application Department

Platform Application team is building and operating SuccessFactors critical foundation applications, including master data, user management, authentication, data sync, provisioning, permission, and so on. We are in the journey to build foundation with high performance, scalability, security and quality to support business and improve customer experience.

Duties and Responsibilities:
Design and implement complex backend system, with high performance, scalability, maintainability and testability, supporting millions of users with high quality.

Solve complex problem for global customers.

Lead best practice for clean and effective code.

Mentoring junior engineers
Required Experience & Skills:
5+ years of experience in Java software development, engineering, or related field.

Strong business analytics, design and implementation skills.

Expert knowledge of J2EE and popular Java frameworks(Servlet/JSP, Spring, Hibernate, Web Service etc)

Strong knowledge of Oracle or other RDBMS, SQL programming and tuning.

In-depth knowledge of Unix, JVM, Web servers(Tomcat, Jboss, etc).

Experience for Scrum, TDD, BDD, DDD is a plus.

Experienced with CI/CD transformation, micro-service and multi-cloud infrastructure is big bonus.

Good communication skill and be fluent in oral English.